Elect Leaders who will Enable Proper Management of Resources - Museveni
Candidate Museveni was Thursday meeting NRM leaders, flagbearers and delegates from Bulambuli and Sironko districts at Masaba Senior Secondary School in Budadiri East Constituency in Sironko district
President Yoweri Museveni, who concluded his three-day campaign trail in Bugisu sub-region, has said the NRM has the capacity to accomplish all its tasks, but reiterated his call to the electorate to send to Parliament leaders who will support him to push for proper budgeting of resources.
 
"There is nothing important that we cannot do. All that is needed is proper budgeting of the resources that are now available. We may not do everything at a go, but there is nothing we cannot do," he said.

Candidate Museveni was Thursday meeting NRM leaders, flagbearers and delegates from Bulambuli and Sironko districts at Masaba Senior Secondary School in Budadiri East Constituency in Sironko district.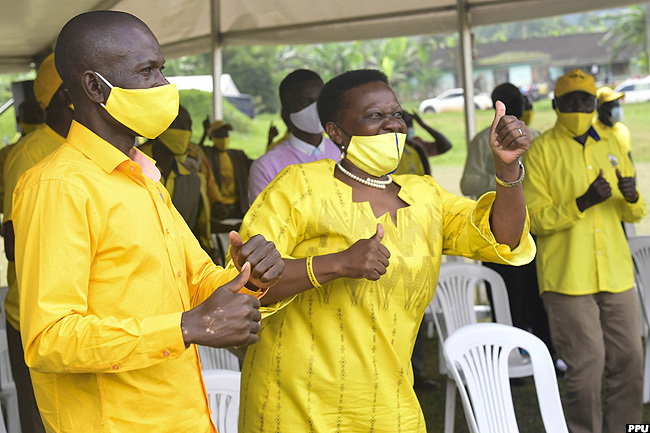 The NRM presidential flagbearer reiterated his call to the delegates urging them to inform the electorate that the NRM is able to do everything that is important as long as the distribution of resources is done properly.

Museveni cited some of the major challenges that the ruling party went through, including the invasion of locusts, floods, landslides, floating islands and now COVID-19 that is being tackled decisively.

He said piped water projects in many towns have been fulfilled in Bulambuli and Sironko and that in the coming five years, other towns in both districts that have not received piped water will also be connected.

The President further said water for production had been availed in the Bubulo Small Scale Irrigation scheme, Bamuse and the Bukedea gravity scheme that will serve 49 villages in Bukedea, 200 villages in Bulambuli and 43 in Sironko.

His assurance to the people of the area is that his government is going to work on the 12km road from Nalugu-Mutufu to Budadiri as well as the 41km road from Magumba-Budadiri to Mutufu.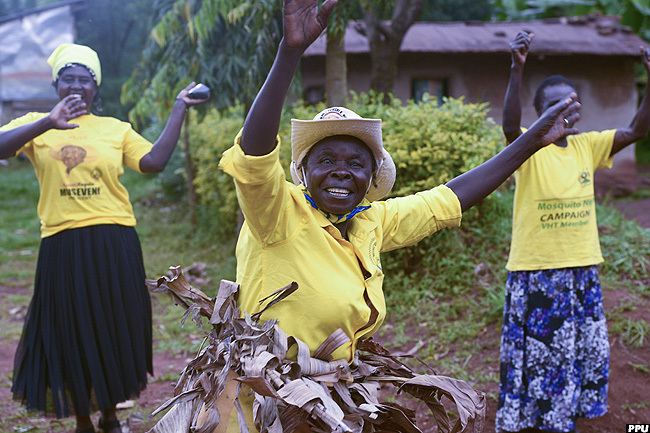 Museveni also cited some groups that need more attention, such as the youth and women, saying that more funds should be injected to those groups to create an impact. He said in Greater Sironko district, youth livelihood funds for the last four years could not make any impact as very few youth and women benefited from the fund.

"In Bulambuli and Sironko, a total of 2,815 youth benefited from the youth livelihood projects in the last four years and 1,785 women benefitted," he said.

Candidate Museveni also asserted that with proper budgeting, there is need to empower more wananchi to create wealth through modern commercial calculated farming.